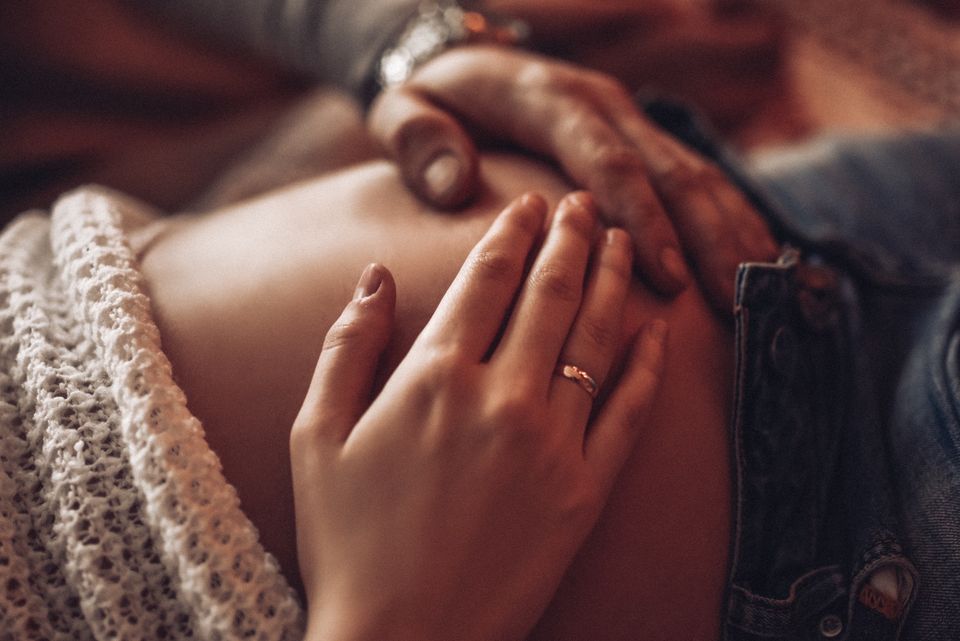 Doula
When I first told my family and friends that I was interested in receiving my doula certification many of them said what is that? Others said oh kind of like a midwife. Others said oh that's awesome you will be great at that, and it will tie into your background as an early childhood educator and feed my desire to always want to be in the medical field. Well, I am here to bring a bit of clarity to what a doula is. (If you have read any of my site posts or follow me on social media you may have a pretty good idea).
A doula is a partner during pre- and post-labor and delivery. They are there to support you and your family/partner in all birthing needs. They support creating a birthing plan as well as, teaching soothing techniques and they empower you with the knowledge and understanding of your rights as the patient and mother. Your doula will be with you every step of the way if you so choose.
What is a doula: 
A doula is a woman of service. A birth professional who assists women physically, emotionally, spiritually, and intellectually in preparation for and during labor. Many different types of doulas are trained in many areas such as comfort and relaxation techniques to assist you with your labor. Post-partum doulas, Birthing doulas, lactation specialists, etc. Many may assist at home, birth centers, and hospitals. A doula helps with pre- and post-delivery.

What is the role of a doula: 
Many doulas, work for you (the mother and your partner), not your care provider or hospital. They will accompany you in labor to help ensure a satisfying and empowering birth experience by providing physical, emotional, spiritual, and educational support. A doula will support your decision and your partner within the limits of their expertise.

Scope of Practice and Limitations: 
Doula should not perform clinical tasks, such as taking blood pressure, listening to fetal heart tones, or performing vaginal exams. Doula's will not make any decisions for you. Doulas will help get the necessary information for you to make an informed decision and will remind you if there is a departure from your birth plan. A doula will not speak to the staff on behalf of you regarding matters where decisions are made. Doulas will discuss your concerns with you and suggest options, but you will speak on your behalf to the clinical staff.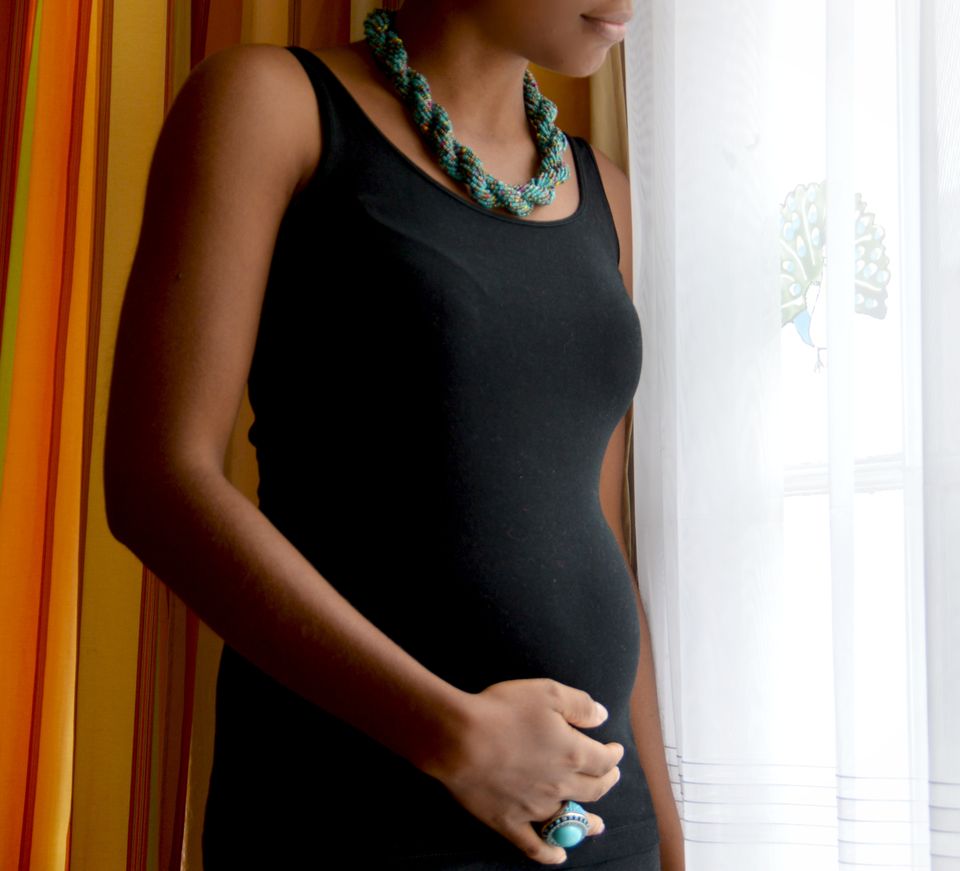 How doulas support the client and partner: 

P-R-E-S-E-N-T…

P-Partner-prepared- Your partner should have all phone numbers and routes too.
Such as:
• Babysitter
• Doula
• How to get to the hospital
• What floor you should go to
• Whom to talk to?
• All mom's personal information for intake forms.

R-respectful-It is important for your partner to be respectful of your space.
• Make sure your partner is processing with you.
  o Your pain (high, medium, low)
▪ Your partner should feel comfortable acknowledging your pain with you.
  o Your emotions whether calm, light, or quiet.
  o Be able to encourage you, no matter how fast or slow the process takes.
         ▪ Long or short
• Your partner should be able to validate your pain and emotions.
• Your partner should be able to feel it with you.
• Your partner should be able to respect your space and process with you.

E-educate- Your partner should be aware of the different stages of labor and the experience.
• Your partner should go to childbirth education classes with you and read the books that you read (together) so you both can be empowered.

S-supportive- Your partner should be aware and a part of the birth plan that you created.
• Your partner should be very familiar with the birth plan.
• Your partner should advocate for your birth plan to be carried out with doctors, nurses, midwives, and doulas.
• Your partner should understand that sometimes you both must be flexible but give momma what she wants as best as possible.

E-energized- Your partner should make sure that he/she drinks and eats as much as possible because he/she must be present and supporting you.

N-not personal- Your partner must understand that you (momma) may be in a different zone.
• Your partner should try different things to help you feel comfortable.
• Your partner should understand that their words will hold power and the relaxing things are most important (should be on your BP).
• Your partner should understand that you (momma) may be snappy, but he/she should not take it personally. (If she says something that may not be nice. Just try something new until it works for her.)

T-tune in-Momma chose you. You know her best, love her best, and be tuned in to how she is feeling. 
 
You will receive Prenatal Work:

• Begin meeting as early as 12 weeks.
• Free prenatal consultation
• Provide two to three prenatal preparation sessions at your home or another meeting place. These sessions will include but not limited to:
  o visit-to get to know mom and partner.
  o Create and personalize birth plans.
  o Discussion of birth choices in childbirth
  o Learn basic comfort and coping methods.
  o Risks/benefits of various choices and procedures
  o Discussion of postpartum adjustment and expectations.

• Prenatal visits- to meet the care provider (if that is in the client's preference) at least (2) one around 20-32 weeks (5-8 months) and the other around 34-36 weeks (8-9 months) but open to more as needed.

• Most will be on call for the last 4 weeks of pregnancy 24/7, once you sign the contract and services are paid for in full.
  o Before the last 4 weeks feel free to call or text.

▪ Text gives 24 hours to respond.

▪ Call if it is an emergency and you need to talk with your doula immediately. If for some reason, they don't answer leave a voice mail and text.

• Photography

• Babysitter if birth is at home.

Labor Support:

• Please call if there are changes that could indicate impending labor, most doulas will need 1-2 hours to get to you depending on location and traffic conditions.

• Your doula will provide continuous labor support from the time you ask them to come until after the baby is born. Your doula will come to your home to provide support or meet you at the hospital, depending on your preference. Your doula will not leave unless you ask them to, and even then, your doula should be available via phone. A few exceptions would be if your doula has provided continuous support for 12 hours and may need to rest, or an induction or epidural is needed.

• Immediately following delivery, the doula will remain with the mother for up to one hour to help establish breastfeeding, take family photos, and make sure the new family is comfortable.

Postpartum Visit:

• Some doulas will provide a postpartum visit to discuss the birth, answer any questions you may have, and provide breastfeeding support, scheduled at our convenience within three weeks of your birth.

• Your doula should be available for phone support 24/7 for the first 2 weeks following the birth of the baby and then from 7 am-7 pm for the next 6 weeks, should you have any questions or needs.

Back-up Doula:
 • If a backup doula is needed during your labor, the second doula of the team will attend the birth as the backup.

• A lot of the above is based on each doula. All have their own set of rules based on their comfort and experience.

Cesarean Birth:
Most do attend cesarean births and will provide support through that process, for as long as the hospital allows it. If you are having a scheduled cesarean birth, your doula will arrive soon after you are checked in to prepare you mentally and emotionally for the surgery. At this time your doula can provide massage and deep breathing exercises to prepare and answer any questions or help you get the answers you need. If the hospital allows an extra person, your doula will be in the operating room with you and your partner.

Check with your doula to see what their policies and procedures are around full or partial refund if you have hired them, paid the deposit, and decided at some point in the pregnancy that you will need a cesarean. It will simply be a slight shift in the type of support provided. In the case of a cesarean, a doula's presence is usually needed a little longer after the birth to help with physical needs, as well as breastfeeding.

If you have more questions, please feel free to reach out or follow me on social media.
Thank you,
Grace & Love Doula Services