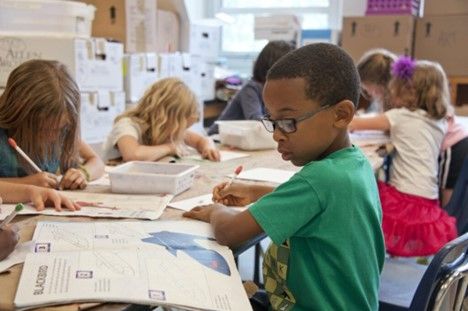 The Importance of Early Childhood Education
As the world continues to evolve, our children must continue to learn. Early Childhood Education is the foundation of learning for all children, no matter race/ethnicity and or socio-economic background. ECE gives a strong foundation of not only the education, but social emotional skills, team building, and physical health and growth. ECE is the growth, development, and education of children between the ages of birth; 6wks to 5 years old or even 8 years old.
Early Education in the urban community is not always affordable or available.

In researching, I have found it is most likely that children who have parents who went to college and have successful careers, are more likely to send their children to preschool because it is affordable. Then you have families who did not have that same experience because: (1) their children are home and not always in a productive or healthy household, (2) parent cannot find employment and childcare is not affordable, (3) parent does not meet certain qualifications/guidelines to enroll in a childcare program. Brain Development is so important and it truly starts in the womb. Personalities are built, learning how to interact with others is taught in ECE. During this time, developing interpersonal skills that create culturally, morally, and socially conscious people is just as important as preparing the student for kindergarten.

It is important to know that 90% of a child's brain is developed by age 6.
Early Education and the Whole Child. According to teaching strategies, "The whole-child approach to teaching supports and nurtures all areas of children's development and learning from social emotional and cognitive skills to literacy, math, and science. This is a powerful strategy as children transition to kindergarten." Moe Caroln-Anderson states that children 0-7 years old understands the world through their bodily senses: see, smell, hear, taste and touch.

That is how they engage in the world."
I often say whole child and meeting the child where they are work hand in hand. How so you may ask…I think it is important to meet a person where they are and then draw a conclusion. There is no perfect classroom. There is no perfect student. There is no perfect teacher. Matter of fact, you will have a rainbow of children in your class and I am not just speaking of their outer appearance. I am speaking of their ability to learn, express themselves, and communicate. You cannot treat/teach one child who is a great communicator the same way you treat/teach a child who does not have the verbal skills or maturity.

You must be intentional on meeting the child where they are and then begin working on the whole child.
ECE is a major plus in children's communication and social skills as well as academic knowledge. Opening more doors to this important fact and sharing with others the importance and benefits for children at an early age is exactly why I am here to help!
"A life is not important except in the impact it has on other lives." —Jackie Robinson